Wolf: Don't leave home without a mask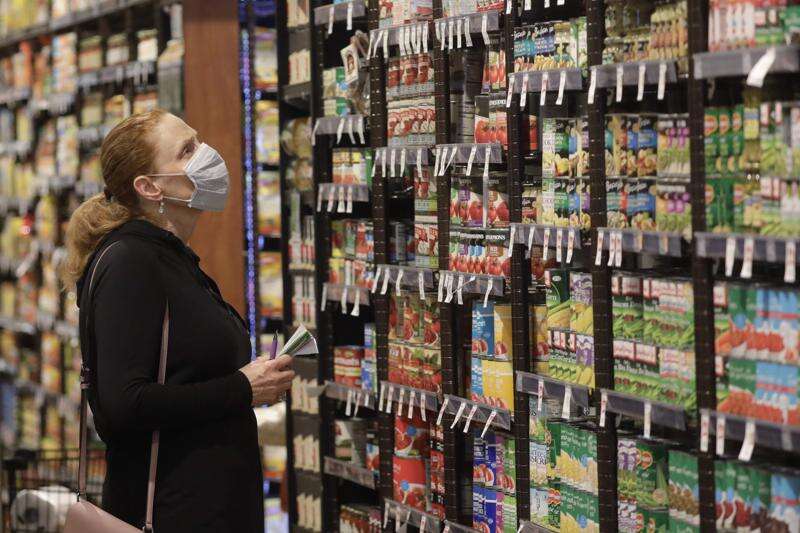 Published April 04. 2020 06:49AM
Gov. Tom Wolf is calling for all Pennsylvanians to wear a mask when going out in public, whether it is to the grocery store, pharmacy or other essential location.
During a press conference Friday afternoon, Wolf said residents need to ramp up measures to help prevent the spread of the coronavirus.
"Wearing a mask will help us cut down the possibility that we might be infecting an innocent bystander, like the grocery store cashier, the pharmacist, or someone stocking shelves," Wolf said. "These people are keeping us alive by getting us the supplies we need. We owe it to them to do everything we can to keep them safe. Right now, that means wearing a mask."
As of midnight, Pennsylvania's COVID-19 cases stand at 8,420 in 63 counties with 102 deaths. Wolf's statewide stay-at-home order asks Pennsylvanians in all 67 counties to not leave their homes unless it's for life-sustaining reasons.
"Staying home is the most effective way to protect yourself and others against COVID-19," Pa. Secretary of Health Dr. Rachel Levine said. "But, if you must go out because you are out of food or medication, then wearing a mask, or even a bandana across your nose and mouth, could be an extra layer of protection."
Levine, however, urged residents to save surgical and N-95 masks for health care workers and first responders.
The state has guidance on universal masking on its website, including instructions on how to make a homemade mask.
Masks help prevent people from sharing illnesses. But, they don't do a great job at keeping people from getting sick; and, they're not foolproof, so it is critical that our first act is to ask ourselves if we really need to leave our house. If we don't really, truly need to leave, then we shouldn't."
U.S. Sen. Pat Toomey, R-Pa., lauded the governor's recommendations on masks.
"Earlier this week, I urged the Wolf administration to update state guidelines and encourage all Pennsylvanians to wear cloth masks or facial barriers if they must leave their homes," Toomey said. "With the CDC poised to announce new guidelines on this issue, I am pleased that the governor has taken this action. Wearing a cloth mask when in public will limit transmission of the virus, which can be spread through saliva emitted in a cough, sneeze, or even when speaking and breathing. Put simply, my mask protects you, and your mask protects me."
Wolf said Friday the state is beginning to see the virus' impact at full force. He asked religious leaders who are still planning on having group gatherings for upcoming holidays such as Passover and Easter to consider alternatives such as a streamed church service or holding it a drive-in where people do not have to get out of their vehicles.
The governor, however, does not plan to add more enforcement to his statewide stay-at-home order.
"We can put all the enforcement on it we want, but at the end of the day it comes to the individual asking themselves, do I want to go out and jeopardize the lives of the people I care about, my neighbors and other residents?" Wolf said.
"Most people have said, no I don't want to go out and do that. Ultimately we will win or lose by what each Pennsylvanian decided to do on their own."
Despite the number of cases growing by more than 1,000 each day, Levine said she is confident hospitals are currently equipped to take on the influx of patients.
"We are working tirelessly with our hospitals and health care systems to make sure they have what they need," Levine said.
"Based on the modeling, we feel positive that we're going to have adequate supplies, ventilators, beds, etc. to deal with the surge."
Lastly on Friday, Wolf took a strong stand against anyone discriminating against individuals of Asian descent.
"I am disappointed to hear individuals have directed hate toward fellow Pennsylvanians of Asian background," he said. "We can't let this disease take tolerance away from us. I fully back the state police in pursuing charges against anyone engaging in hate crimes. Hate is just one more symptom of this disease."