Bo Tkach Foundation provides $8,000 to help replenish food pantry supplies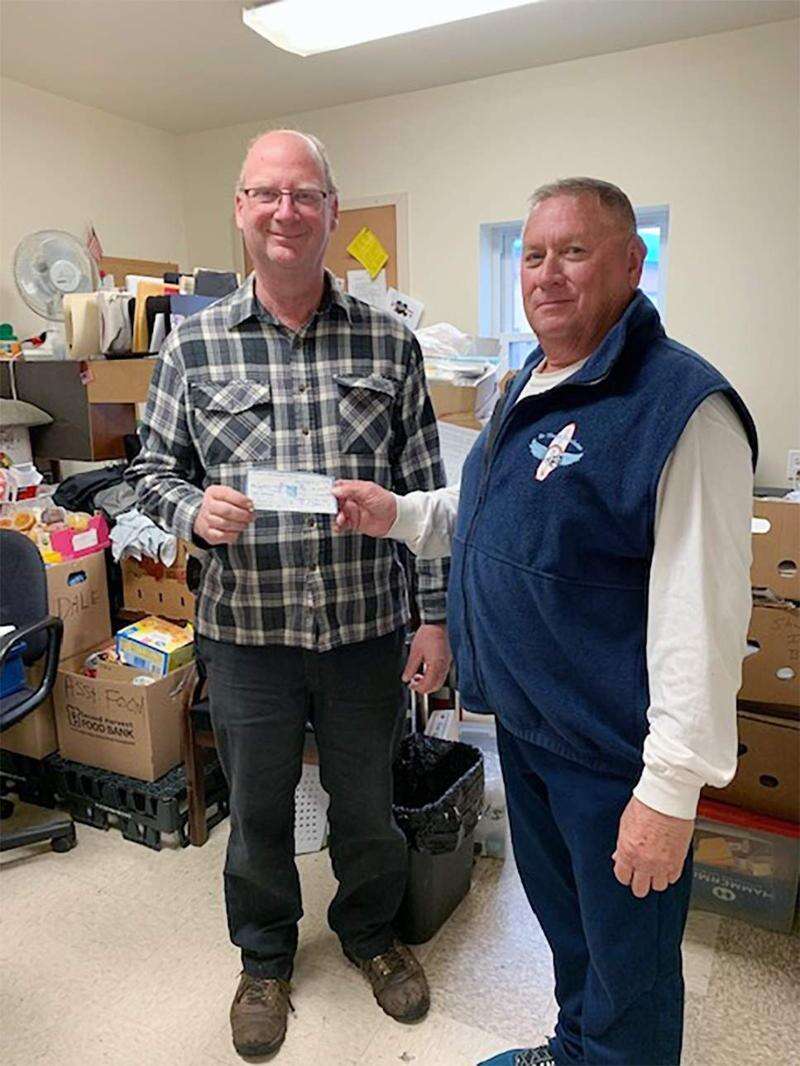 Published March 25. 2020 02:45PM
In an effort to help area food pantries to restock their shelves in the wake of excessive food distributions prompted by concern over the coronavirus, officials of the Bo Tkach Under the Helmet and Hat Foundation this past weekend distributed $8,000 in funding to area food pantries.
"We're glad to help, especially at a time when people are likely to be under great emotional stress not knowing whether or not they will have sufficient food on their tables," said Jim Tkach, who heads the foundation started after the untimely 2008 death of his and wife Sandi's son Bo.
"Part of our mission is to help alleviate the times of anxiety that might be detrimental to people and their lives," he said.
"We distributed the money as a way of doing our part," said Bill O'Gurek, foundation treasurer. He said this weekend foundation board members delivered $1,000 checks to the Lansford, Summit Hill, Jim Thorpe, Nesquehoning, Lehighton, Palmerton and Northern Lehigh food banks, as well as the Salvation Army, Tamaqua.
Tkach said board members gladly and unanimously approved the distribution, noting, "The community - from Northern Lehigh throughout Carbon County and the Tamaqua area, which our foundation serves - has been very good to the foundation in our mission, and so all of us were eager to do whatever we can to help the cause."
Meanwhile, O'Gurek said he spoke with organizers/directors of the food pantries who, he said, "expressed their appreciation for the donations." One chairperson, he said, called the gesture "super fantastic."
He said some pantry directors pointed out their distributions have proceeded without interruption despite concerns about the coronavirus and the call for social distancing. "They (the directors) have indicated the distributions have been done with safety concerns paramount, which, among other things, included drive-by pickups," O'Gurek said.
Another director said the extra funds provided them and other pantries will help make "very good Easter baskets" for needy families, he said.
One concern expressed by pantry organizers is the difficulty they are experiencing in replenishing the food commodities.
One said, "We can't get food like we used to; sometimes the shelves (in stores) are empty."
On a positive note, pantry organizers said they are very appreciative of the help they have received in the distribution process, some saying they have had more volunteers lately than usual, including students, community and church leaders, borough personnel and even police.
For more information on the Bo Tkach Foundation, go to www.botkach.com.