Thorpe construction business thrives with second chance employees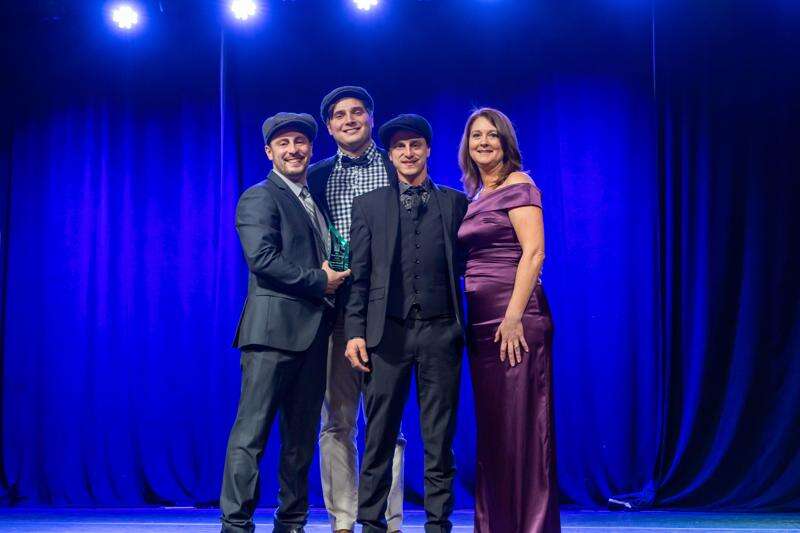 Published March 14. 2020 07:21AM
by Rich Strack Tneditor@tnonline.com
Call it good karma or just great business sense, but Mazzella Enterprises of Jim Thorpe has seen its residential construction industry improve sales by more than 400 percent since 2008.
Owner and President Joe Mazzella has operated his business with his brother Christopher since 2002. Currently, 18 employees work for the company, some in the sales office and others handling the building of home additions and garages. Additionally, the company installs exterior siding and repairs foundations. Most notable recent projects include the installation of solar panels at the Pocono Raceway and the restoration of the Mahoning Drive-In.
Joe Mazzella is a graduate of Jim Thorpe High School, Lehigh Carbon Community College and Juniata College, where he received a degree in business management.
Second chances
Mazzella's workforce includes men who had been incarcerated or lost their driver's licenses for drunken driving.
"I'm a big believer in second chances," he said. "Just because someone made a mistake or did something stupid that got him in trouble doesn't mean he's a bad person."
For two years, Mazzella Enterprises actually picked up some of these "second chance" employees who had suspended licenses and brought them to job sites. The company currently has three employees who had once broken the law and one in particular has worked for the business for seven years.
"These employees can be gems in the rough. They bring some skill with them, too," said Mazzella.
One in particular had been in prison for an incident when he was younger. "He's a good man who made a mistake. Sometimes good people are in the wrong place at the wrong time and do stupid things."
Mazzella pointed out that giving the opportunity for a second chance doesn't always work out. Some have stolen from the business and had to be let go, but overall, the success rate is well over 50 percent.
Award winner
Two weeks ago, Mazzella Enterprises received the Builder and Shaker Award presented by the Pennsylvania Builders Association.
The award recognizes a member under the age of 40 who is a leader in the resident construction industry.
Joe and Chris accepted the award at the PBA Winter Installation and Awards Banquet held at the Valley Forge Casino Resort.
"I'm pretty sure I was the only recipient in Carbon County," said Mazzella, who is 38 years old. "I don't even know another person in charge of this kind of business who's under the age of 40."
Mazzella began learning the construction trade from his father, but after studying business and finances, he had wanted to go into a related field for a career, but the investment and market outlook when he graduated college was not very promising.
"Juniata had a great program where I spent time studying abroad in Belfast and then in Athens, Greece. I learned a lot about business management before we had decided to start our own company in 2002."
A matter of give and take
Early on, Mazzella, who lives in Kunkletown with his wife, Justine, and three children, ages 3 months to 11 years old, had been schooled by his parents about giving back to the community. "Too many people just take, take, take," he said. "We give second chances here. Everything comes full circle."
As for his future, Mazzella is considering a run for a political office.
For this rising entrepreneur who is already giving opportunities for second chances, expect his campaign platform will be based upon improving opportunity in his community.