Fire breaks out at vacant home in East Penn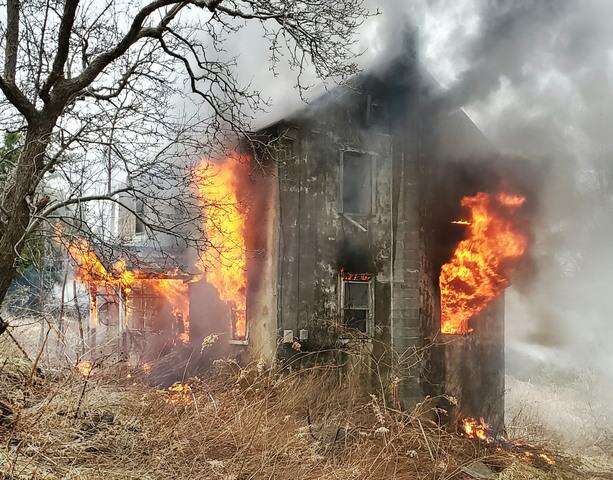 Published January 28. 2020 02:23PM
A fire broke out at an abandoned home in East Penn Township Tuesday afternoon.
The two-alarm fire began at around 1:45 p.m. at the home at the structure at 860 W. Sunset Road.
Township fire Chief Robert Kleintop explained what firefighters encountered as they arrived on scene.
"Saw fire coming out the front door, smoke coming out all over," Kleintop said.
Kleintop said there were no injuries, as it was an abandoned home.
He described the damage to the home as moderate.
Kleintop said the cause of the fire was undetermined, and that a fire marshal was called out to the scene.
"We all worked together," he said. "What made it tough was we're on a dead end road."
Also assisting at the scene were the Bowmanstown Fire Department, Palmerton Fire Department, Parryville Fire Department, Aquashicola Fire Department, and Franklin Township Fire Department, along with state police.