Lehighton woman plans to reopen former Maple Tree Inn Tennis Club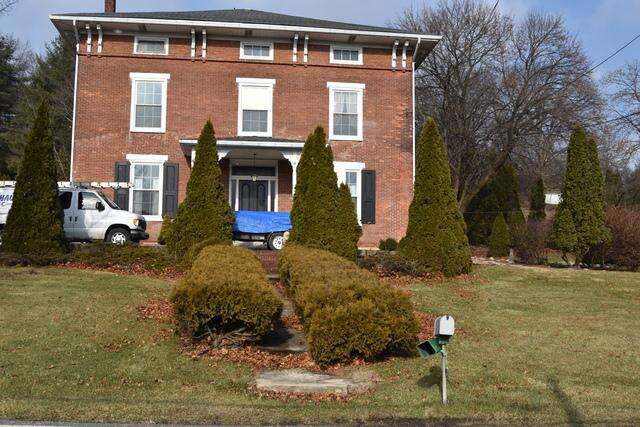 Published December 28. 2019 08:04AM
by Terry Ahner tahner@tnonline.com
A Mahoning Valley tennis club steeped in tradition plans to reopen under new ownership in the spring.
Valley Royale, formerly the Maple Tree Inn Tennis Club, has been purchased by Jennifer Everett, of Lehighton.
"I want to bring it back to that nostalgic feel," Everett said about the club, located along Mahoning Drive in Mahoning Valley. "So many people have different stories of this place."
Everett said that aside from the tennis courts and gardens, the entire first floor of the house will be open to members, which will include two lounges, a dining room and a kitchen. There will also be a small store.
Returning to her roots
Despite the fact the club has been closed since 2016, that didn't deter Everett one iota.
"Getting to walk through this and see this is almost like a magical experience," she said. "It's nostalgic."
Everett said she jumped at the chance to buy the club once the opportunity presented itself.
"I just really hit the ground running," she said. "It just felt like the right thing to do."
A 2010 graduate of Lehighton Area High School, Everett said she first played and took lessons at the club back when she was in fifth grade.
Everett then went on to play four years on the Lehighton High School tennis team, where as a senior, Everett was named scholar athlete.
"I am so excited to move home to Lehighton and reopen the tennis club where I grew up playing myself," she said. "I have so many ideas and big plans for us."
Studying abroad
Everett attended Drexel University in Philadelphia, where she graduated with a degree in international studies — with a concentration in international business and economics — with a minor in marketing.
While there, Everett was a spin instructor, studied for a year in Paris, France, wrote for their newspaper, The Triangle, and held positions in the Delta Zeta sorority.
Everett then moved to Guangzhou, China, where she taught English and started discovering the world of startups.
She then began freelancing for startups, and also worked on a travel itinerary platform with another American. When that individual's husband's startup was accepted to an accelerator program in Santiago, Chile, Everett moved there with them, where she continued to write, create marketing strategies and perform user research for startups while developing their travel app.
After deciding to shut down their project, Everett followed some of her clients to San Francisco, where she was recruited by Bluewolf, an IBM Company to join their marketing team.
After one year, she joined Beyond, a design agency, where she became a Content Strategist for Google projects.
This past year, Everett was recruited by Uber to work on the Uber.com website.
Club to open in spring
Everett said she plans to open the club in early spring, and will make the announcement via social media channels.
She added that she's "really excited to return home and create a community space for people to meet and grow."
"Tennis is a lifelong sport that people can start young and develop to any skill level, as well as play anywhere in the world," she said. "There are no language or cultural boundaries with tennis; it's a sport that anyone can practice."
Above all else, Everett said she wants to take the club to heights it hasn't reached since its heyday.
"I want to bring back the glamour of tennis clubs in the 1970s in the sense of creating a communal place for people to come to play on the courts, hang out and join us for an event in the evening," she said. "I have this vision to make it a place for the local community to have that leisurely feel to it."
The club is offering a 10% discount on membership applications until Dec. 31. See information in the ad on Page 3 of today's edition.
Related Article