Kelowitz, McGowan, Mueller are JT inductees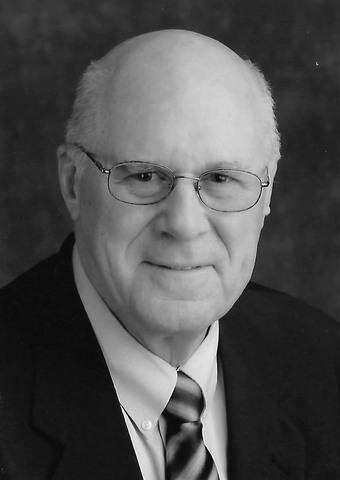 Published April 12. 2019 11:37PM
The 26th Annual Carbon County Hall of Fame induction ceremonies and banquet will be held Sunday, May 26, at the Franklin Township Fire Company social hall.
The doors will open at 1 p.m., with the dinner to start at 2 o'clock, followed by individual inductions of 22 who attained athletic accomplishments.
This year's inductees are:
Coaldale – Cindy Hassler, John "Ronnie" Drosdak and Jake Flyzik.
Jim Thorpe - Geoff Kelowitz, Chuck McGowan and David Mueller.
Palmerton – Jason Balliet, Frank Zelinsky and Manny Guedes.
Lehighton – Gregory Ebbert, George Ebbert, Tom Mullen and Bob Capasso.
Nesquehoning – William Sluck, Joseph Blazosky and Daniel Blazosky.
Lansford – Ron Swider, Cory Sheridan and Edmund Gargula.
Summit Hill – Nadia Gauronsky, Bruce Frassinelli and Eugene DeGiosio.
Carbon County - Blue Ridge TV-13 sports reporter Bob Capasso.
Banquet tickets can be purchased from the following Hall of Fame committee members: McGinley, 570-325-3550, Vince Spisak, 570-645-4542, Art George, 610-826-2830, Jake Boyer, 610-751-6634, Trevor Lawrence, 570-645-4722, Bill Gardiner, 570-669-6564, Bob Gelatko, 570-645-8652, and Evan Evans, 570-645-7716. Tickets are $35 for adults. For children under 12, the cost is $15.
The following will be inducted representing Jim Thorpe:
Geoff Kelowitz
Geoff Kelowitz is a 2000 graduate of Jim Thorpe High School and a 2005 graduate of Towson University. He played baseball and golf for both institutions.
In baseball, Geoff was a 4-year letter winner at Jim Thorpe. He had a 22-8 career record at Jim Thorpe with a 1.6 career ERA. Geoff holds school records for both strikeouts and wins.
In 2000, Geoff hit .517 with a .648 on base percentage with 7 home runs, 25 RBI and only struck out 8 times in 113 plate appearances.
He threw four career no-hitters in high school and Legion baseball.
He was the team MVP in 1999 and 2000. In 2000, he was named Eyewitness News Baseball Player of the Week two times. He was the 2000 Times News Baseball Player of the Year; Second Team Morning Call All Area Team; Pottsville Republican All Area 1st Team; and 2nd team All State.
Geoff played two years of baseball at Towson University, where he led the team in ERA and opponent batting average.
In golf, Geoff was a 4-year letter winner at Jim Thorpe. In 2000, he captured first place in every high school league match; was the District 11 runner-up, qualifying for states, where he finished 15th; and he also won first place in the league championship that season. He finished seventh in the 2000 National High School Coaches Association tournament in Orlando, FL, out of 300 competitors.
In 1999, Geoff finished as the runner-up in the Pennsylvania Junior Amateur Championship.
He was a three-time club champion at Mahoning Valley Country Club, where he held the course record of 63. He also holds the course record at Schuylkill Country Club (62).
In 2005, Geoff won both the Lehigh Valley Medal Play and the Eastern PA Amateur Championships.
He turned pro in 2006 and placed sixth in the 2006 PA State Open and fifth in the 2007 PA State Open. He was a local qualifier for the 2007 U.S. Open. He played the NGA Hooters Tour and the Egolf Tarheel Tour for five years.
Geoff currently resides in Ocala, FL.
Chuck McGowan
Chuck McGowan graduated as the class president from Jim Thorpe Area High School in 1980 and during his athletic career excelled at football and basketball.
Chuck led the team in rebounding during his sophomore, junior and senior seasons. He scored 1,048 points and grabbed over 1,000 rebounds during his career.
He was selected the team captain for his junior and senior seasons and received the following recognitions: Honorable Mention to the Anthracite Coaches' Team and Harrisburg Patriot Anthracite All Star Basketball Team his junior year; and was a second team pick on these teams his senior year. He was voted the MVP in the 1980 Carbon County All Star Game.
McGowan was the captain of the football team for two years and, at defensive end, was the team's leading tackler during those years. In his senior season, he was named the team's MVP and selected to the 1978 All East Central Regional Football Team.
He also won the Phil Herrity Award in his senior year, when he was a Big 33 nominee.
His coach, Bruce Krasley, commented, "Chuck McGowan is the best football player I ever coached."
Chuck was offered full athletic scholarships from the University of Virginia, University of Cincinnati and North Carolina State University. He graduated with a B.S. degree in engineering management.
He resides in York with his wife, Kim, and has eight children, Chad, Sarah, Chase, Justin, Emily, Katie, Cole Gentry (son-in-law) and Paige Gentry (daughter-in-law).
He works for Hercon Pharmaceuticals as a compliance officer responsible for FDA- and DEA-regulated activities, including internal and external auditing, supplier qualification, computer system validation, equipment qualification and compliance training.
David Mueller
A 1971 graduate of Jim Thorpe Area High School, Dave distinguished himself on the gridiron and wrestling mats during his scholastic career. At the high school level, he achieved three varsity letters in football and was a member of the 1967 and 1969 Carbon County Championship football teams. In 1971, Dave was the co-captain of the football team and was awarded the Phil Heraty Football Award.
Wrestling was another sport in which Dave excelled at Jim Thorpe. He attained four varsity letters and compiled a 22-2 record in his junior and senior years and was a member of the 1970 championship wrestling team. In his senior year, Dave was selected co-captain of the wrestling team and, at the end of the season, won the Most Valuable Wrestler Award and the William Cossman Wrestling Award.
After graduation from high school, Dave attended Lehigh Community College and Kutztown State College and participated on their wrestling teams. He was also a member of Kutztown's football team one year.
He graduated from Kutztown with a bachelor of science degree in education, specializing in elementary education and education for the visually impaired (K-12). He later attended George Peabody College of Vanderbilt University and received a master's degree in education, majoring in special education with a concentration in Orientation and Mobility.
Dave began his teaching and coaching career at the Overbrook School for the Blind in Philadelphia. While there, he coached the wrestling and track teams. He had one wrestler win the gold medal at the blind national championships. As track mentor, he coached several athletes who won gold medals at the 1978 Blind Track and Field National Championships.
After leaving Overbrook, Dave moved on to Selinsgrove High School, where he was an assistant coach for the eighth grade football team and the varsity baseball team. He then left Selinsgrove to attend graduate school in Nashville, TN.
After graduating from the George Peabody College, he moved to DeKalb County, Atlanta, GA, where he became the head wrestling coach and head JV baseball coach at Shamrock High School. As the varsity head wrestling coach, Dave developed the team into having the best record in the school's history.
Dave finished his coaching career at Glenvar High School in Salem, VA, where he held several coaching positions. He was the first middle school head wrestling coach and was head coach of the middle school football and baseball teams. Dave was also instrumental in organizing the first recreational wrestling program at Glenvar.
At the high school level, he was the JV head football coach, JV head baseball coach and varsity head wrestling coach. As the varsity head wrestling coach, his teams placed third, 10th and 11th at the Single A State Championships, were district runnerup four times, and placed second in the regional championships. Dave coached six state champions, 18 regional champions and 27 district champions.
Since his retirement from coaching and teaching, Dave has been active in hiking, cycling and fly-fishing. He has backpacked and hiked in several states and is working towards becoming an Adirondack 46er. In road cycling, he has completed many century rides throughout Virginia, West Virginia and North Carolina.