Coaldale inductees are Hassler, Drosdak, Flyzik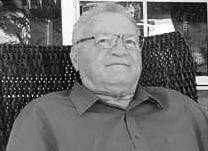 Published April 08. 2019 07:27AM
The 26th Annual Carbon County Hall of Fame induction ceremonies and banquet will be held Sunday, May 26, at the Franklin Township Fire Company social hall.
The doors will open at 1 p.m., with the dinner to start at 2 o'clock followed by individual inductions of 22 who attained athletic accomplishments.
This year's inductees are:
Coaldale – Cindy Hassler, John "Ronnie" Drosdak and Jake Flyzik.
Jim Thorpe - Geoff Kelowitz, Chuck McGowan and David Mueller.
Palmerton – Jason Balliet, Frank Zelinsky and Manny Guedes.
Lehighton – Gregory Ebbert, George Ebbert, Tom Mullen and Bob Capasso.
Nesquehoning – William Sluck, Joseph Blazosky and Daniel Blazosky.
Lansford – Ron Swider, Cory Sheridan and Edmund Gargula.
Summit Hill – Nadia Gauronsky, Bruce Frassinelli and Eugene DeGiosio.
Carbon County - Blue Ridge TV-13 sports reporter Bob Capasso.
Banquet tickets can be purchased from the following Hall of Fame committee members: McGinley, 570-325-3550, Vince Spisak, 570-645-4542, Art George, 610-826-2830, Jake Boyer, 610-751-6634, Trevor Lawrence, 570-645-4722, Bill Gardiner, 570-669-6564, Bob Gelatko, 570-645-8652, and Evan Evans, 570-645-7716. Tickets are $35 for adults. For children under 12, the cost is $15.
The following will be inducted representing Coaldale:
Cindy Hassler
From winning basketball championships at Marian Catholic High School in 2004-2007 to engineering and improving health care treatments and systems today, Coaldale's Cindy Hassler has exhibited superlative smarts, skills and stamina.
While scoring 1,040 points as a four-year starter for the Marian Fillies' basketball squad, Cindy helped her team win 113 (87 percent) of 130 games, including four championship titles.
During her tenure, her team won three of the four Schuylkill League championship games in which they participated. Their 2004 title was the Fillies' first after a 20-year drought. While playing in three District 11 Class A championship games, they won the title in 2005, and reached the PIAA Eastern semifinals in 2004 and 2006, the quarterfinals in 2007, and the state championship game in 2005.
Her skills on the hardwood courts led to her selection to the Girls' Super 16 WNEP basketball team, the 2007 All-Anthracite Team, the Hazleton Standard-Speaker All Area Girls First Team, the Lehighton Times News Area First Team, the Pottsville Republican All Area Girls Second Team, and honors as Athlete of the Week and Player of the Game.
Her smarts in the classroom led to her selection to the National Honor Society and the Spanish National Honor Society in 2005-06-07, and, in 2007, she was recognized with the Schuylkill County Interscholastic Athletic Association Scholar-Athlete Award, the University of Rochester Humanities/Social Science Award, the Frederick Douglass & Susan B. Anthony Award in Humanities and Social Sciences, and a nomination for Wendy's High School Heisman Award.
Continuing her education and basketball career in Hoboken, N.J., at Stevens Institute of Technology, Cindy earned, in 2011, a Bachelor of Engineering degree, and, in 2012, a Masters of Engineering Degree in Biomedical Engineering, which is basically the fusion of engineering and medical science. In 2015, she received a Graduate Certificate in Management of Technology from the New Jersey Institute of Technology.
Her stamina displayed at Marian Catholic High School - where she also lettered in golf and track and field in her junior year, was president of the Student Council and vice president of Future Business Leaders of America - is still on display. She participates in numerous triathlons, including Escape from the Cape Triathlon, the Gran Fondo Bike Races, Women's golf league, hiking and water skiing. She is a certified Professional Association of Diving Instructors (PADI) scuba diver and she volunteers with Leaps of Faith Adaptive Water Skiers in Sandy Hook, CT.
Her Biomedical Engineering and Information Technology (IT) knowledge, skills and abilities have been put to good use in her roles as Research Data Coordinator, Clinical System Analyst, and IT Consulting. She is currently working at Atlantic Health Systems as an EPIC implementation lead for Innova Advisors.
Cindy currently resides in Green Pond, N.J., and is the daughter of proud parents, Suzanne and Herb Whildin and Robert and Betty Hassler, and the granddaughter of equally proud grandparents, Danny and Marge Gerber.
John "Ronnie" Drosdak
John "Ronnie" Drosdak was an outstanding athlete and student at Coaldale High School. Given the first name of John at birth, he was called Ronnie throughout his adolescent life as not to be confused with his father.
Ronnie had a distinguished career while attending Coaldale as he was a multi-sport athlete participating in football, basketball and track. Known for his leadership abilities, he was elected senior class president as well as co-captain of the football and basketball teams. He participated all four years in each sport and earned 10 varsity letters.
In football, Ronnie was the quarterback under Coach Andy Kalen. He had outstanding games against McAdoo and Kulpmont, throwing and running for touchdowns in Tiger victories. In the 1952 season, he led the Panther Valley area in touchdown passes thrown. At the conclusion of the season, he was selected to appear in the prestigious Carbon County-Schuylkill County All-Star game.
In his senior year in basketball, Ron led all Tiger scorers with a 12.5 points per game average.
After graduation, he had to start using his given name of John and served in the U.S. Navy. Upon discharge, he attended Penn State and earned a degree in drafting and worked his entire career for Western Electric in Allentown.
His love of sports continued in his adult life as he became a widely respected high school official in Eastern Pennsylvania. John was a member of the East Penn Football Chapter and devoted 38 years to the sport. He was much sought after by assignors, athletic directors and coaches because of his game management skills and excellent rules knowledge. He worked numerous league, conference, district and state playoff games.
In retirement and living in Allentown, John is an avid spectator to high school football and basketball and devoted follower of his grandson, Andy Brandstetter, in his baseball career.
Jake Flyzik
If you looked up the word "rugged" in the dictionary, you might find the name of Jake Flyzik.
Jake was a top notch performer for the Coaldale Tigers football team, earing four varsity letters in the mid-50s. The first three years, he was a powerful fullback in the T-formation offense. His ability to block was widely-known throughout the coal region. When given the opportunity to carry the ball, his power was such that it took several opponents to bring him to a halt.
During his junior year, he sustained a serious knee injury. After surgery and a lot of hard work, he returned and played offensive guard. In his new role, he gained the respect of his teammate and was selected as team captain. He was also a hard-nosed guard on defense during his entire varsity career.
Tom Raymer, coach and AD, spoke at the team banquet and said, "Jake Flyzik is the ultimate team-player" along with other glowing remarks.
At the conclusion of the year, he was named to the All Panther Valley Team, selected to play in the prestigious Schuylkill County Dream Game and was named All State. In addition to his athletic abilities, he was good in academics and received offers from Army, Duke, University of Pennsylvania, Wake Forrest and Bucknell.
At Bucknell, he joined the team as a guard but because of his knowledge of the game, he was switched to center, where he had the responsibility to call the line blocking. In 1960 as a sophomore, for the first time in its history, Bucknell won the Lambert Cup as the best team in the East.
In 2010 for the 50th anniversary, the team was invited back to campus for a weekend at which time the team was honored at halftime and presented with individual awards.
After graduation, Jake held upper management positions with A.T. & T. and McMillan Publishing in the D.C. area. Upon returning to the valley, he started teaching at LCCC and was awarded the College Adjunct Professor of the Year award in 2000 and continues to teach courses in Computer Science.
Jake is married to the former Georgine Schneider, has one daughter and three grandchildren. He enjoys hunting, fishing and judging Brittany Bird Dogs for the AKC.