May is Mental Health Awareness Month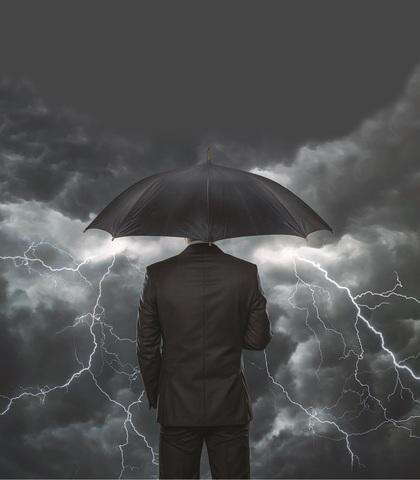 Published May 01. 2018 11:30AM
by Amanda Sellers, Psy. D.
Mental Health Awareness Month has been observed each May in the United States since 1949. Its purpose is to raise awareness and educate the public about mental health and wellness.
Mental health issues can affect anyone. In fact, many people will experience a mental health disorder at some point in their lifetime.
Research indicates 20 percent of women and 10 percent of men will experience a major depressive episode, and 23 percent of the population will experience an anxiety disorder at some point in their lifetime.
The good news is that, even though many people will experience mental health difficulties, effective treatment is available in the form of psychotherapy.
Research shows that most people who have several sessions with a psychologist fare better than individuals with emotional difficulties who are left untreated, with 75 percent of individuals in therapy improving by the end of six months of treatment.
Psychotherapy comes in various forms, including individual, family, couples and group treatment.
Psychotherapy is a safe space in which you can share your story with an empathic, warm, nonjudgmental and objective professional.
The therapeutic relationship itself can be incredibly healing and transformative.
A good psychologist will help you feel heard and understood, as well as challenge you to make positive changes.
You and your psychologist can work together to identify your strengths, as well as areas for growth, which may include:
• Coping with stress
• Managing strong emotions
• Being more flexible
• Developing a realistic sense of self-esteem
• Thinking about things in different ways
• Problem-solving difficulties and generating solutions
• Managing anxiety and tolerating the uncertainty of life
• Better understanding yourself and others
• Practicing new ways of handling conflict
• Enjoying more fulfilling relationships
• Gaining insight into how the past influences the present
• Changing unhealthy behaviors (e.g., smoking, overeating)
Finding a psychologist who is a "good fit" is important, so be sure to do your research. You might ask friends, family, or your primary care doctor for recommendations.
You can also research psychologists online. You might consider the following when selecting a provider:
• What are the psychologist's credentials, education, level of training, and licensure?
• Does the psychologist treat certain populations (e.g., children, couples)?
• Does the psychologist have expertise in treating specific disorders (e.g., anxiety)?
• What is the psychologist's general approach to psychotherapy, and what kind of treatment does the psychologist use?
• What are the fees?
Remember, if you are feeling anxious, depressed or simply stuck and looking to improve your life, psychotherapy can help.
Start researching now to find a psychologist who is a "good fit" for you.
Dr. Amanda Sellers is a licensed psychologist based in Allentown. Visit her website, www.DrAmandaSellers.com, to learn more.