Woman pleads in deadly hit-and-run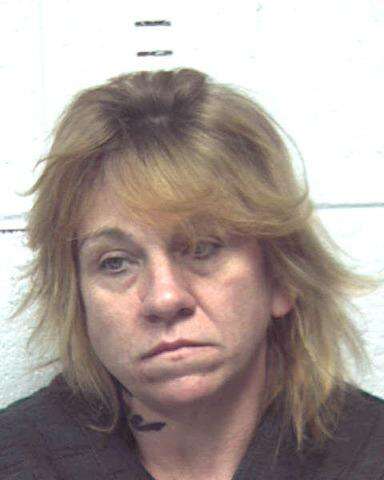 Published October 24. 2017 12:14PM
An Albrightsville woman pleaded guilty in Carbon County court on Monday afternoon to homicide by vehicle while driving under the influence, in a deadly hit-and-run involving a pedestrian.
Jennifer Roxanne Coleman, 46, of 15 N. Shore Drive, also pleaded to one count of DUI of a controlled substance for an incident on Nov. 8, 2015, along South First Street in Lehighton.
She was driving a Ford F-150 pickup that struck Vincent Smith Sr., 64, of Lehighton. Smith was taken to the Lehighton hospital then flown to St. Luke's in Bethlehem, where he died.
In exchange for the plea, charges of accident involving death or personal injury, accidents involving personal injury while not properly licensed, flight to avoid apprehension, trial or punishment; reckless driving; homicide by vehicle; and involuntary manslaughter were dropped.
Coleman is facing a state prison term at the time of sentencing.
On Nov. 8, officer Bruce T. Broyles was dispatched to the 100 block of South First Street for a man who had been struck by a vehicle.
The Carbon County Communications Center reported that the vehicle, a blue Ford F-150 pickup with an extended cab, fled the scene.
None of the on-scene witnesses could provide a registration for the vehicle. However, the communications center advised that a vehicle with two people who had seen the pickup strike the pedestrian were following the truck, and gave the registration.
Sgt. Joseph Lawrence of the borough police department stopped the pickup in front of New England Motor Freight on Mahoning Drive East. The two witnesses also stopped and gave a written statement. The driver of the pickup was determined to be Coleman. Her driver's license was expired as of Sept. 20, 2015.
Lawrence said Coleman had slurred speech and she was incoherent as well as sluggish. Lawrence said Coleman appeared to be off balance as she walked and had to lean against her vehicle as she stood outside.
Cpl. Shawn Noonan of the Lehighton state police barracks arrived and took Coleman into custody after several field tests for more in-depth testing at Gnaden Huetten Hospital in Lehighton.
Once at the hospital, Noonan determined Coleman to be under the influence of a controlled substance. Coleman agreed to a blood test. The test revealed Coleman had a high dose of Valium in her system along with marijuana. At the stop police also seized over $11,710 in cash from Coleman's purse.
Coleman has been an inmate in the county prison since her arrest. She also has drug charges pending in another case.
Judge Steven R. Serfass accepted the pleas but deferred sentencing, ordering the adult probation office to prepare a pre-sentence investigation report and also that Coleman needs a drug and alcohol evaluation for the DUI charge.
Serfass told Coleman the homicide by vehicle while DUI charge carries a mandatory minimum sentence of between 36 and 120 months, which means a state sentence.