Local BMX Racers win state championship titles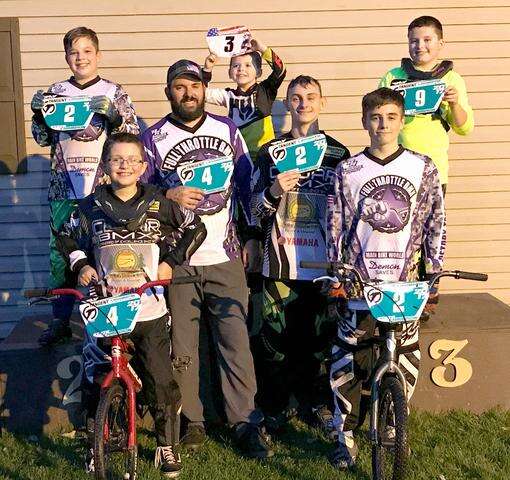 Published September 28. 2017 01:44PM
Three BMX racers from Tamaqua claimed Pennsylvania State Championship titles in their respective classes at the state championship race on Aug. 26 in Pittsburgh.
BMX racing, otherwise known as bicycle motocross, is a type of off-road bicycle race that is held on single-lap race tracks and has been an Olympic sport since 2008. The tracks are groomed, serpentine-style dirt tracks made of various jumps and rollers.
Jim, Keenan and Gavin Cook, who race locally at Cedar BMX in Clarks Summit, rode off with a three state plates from the championship race. Jim Cook earned a No. 2 plate; Gavin earned a No. 3 plate and Keenan earned a No. 9 plate.
Four other BMX racers from Cedar BMX earned top state titles for their classes. Nick Brajuka Jr. of Peckville, Devin Donadio of Long Pond, and Jake Kadelak of Drums each took second place, and Joey Hitchcock of Madison Township, took fourth place.
"They competed against some of the best BMX riders across Pennsylvania to earn their place at the top of their classes," said Candy Rosencrance, administrator of Cedar BMX, which has been in operation for more than 30 years and is part of USA BMX, the nation's largest BMX organization.