World Heritage site-Moravian settlement gets international support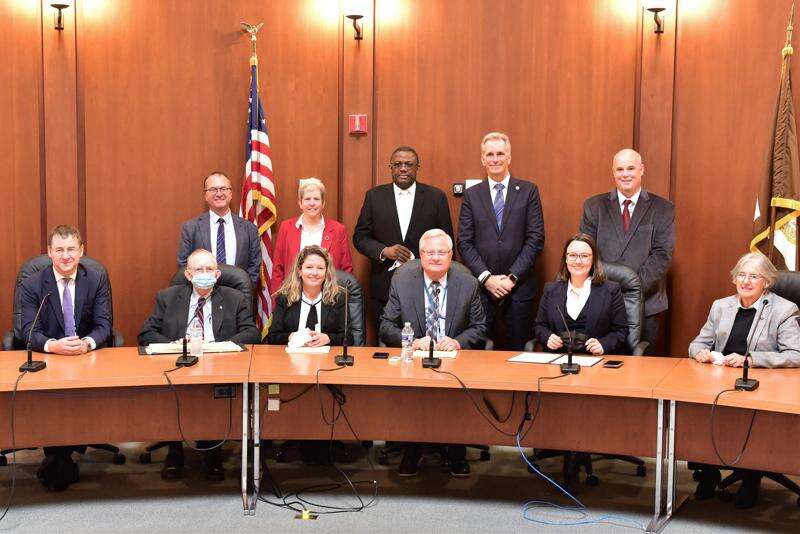 Published November 01. 2021 04:34PM
Bethlehem's pursuit of World Heritage recognition for the Moravian settlement received a boost Oct. 18 as Michelle Muntefering, deputy minister for international cultural policies at the Ministry of Foreign Affairs of the Federal Republic of Germany presented a letter of collaboration to Bethlehem area officials at a brief gathering in Town Hall.
The Herrnhut settlement in Germany, Christiansfeld in Denmark, and Gracehill in Northern Ireland would join Bethlehem in a single World Heritage listing that recognizes the influence of the Moravian Church throughout the world.
Deputy Minister Muntefering thanked Bethlehem officials for hosting the German delegation and expressed the importance of the transnational effort and international cooperation on the pursuit of World Heritage designation.
Bethlehem's Historic Moravian site was added to the U.S. World Heritage tentative list in 2017 and area officials on the Bethlehem World Heritage Commission have continued to work through the process. This would represent the first multi-country nomination for the United States, which is home to 24 World Heritage sites.