Community Night Out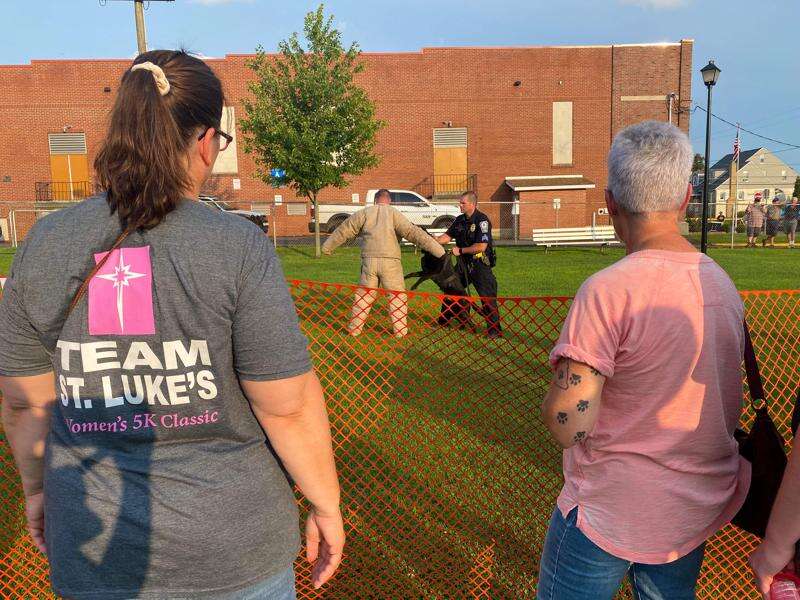 Published July 21. 2021 11:02AM
North Catasauqua residents celebrated the borough's first-ever Community Night Out July 14.
The outdoor event took place at North Catasauqua William J. Albert Memorial Park, 701 Grove St., and was hosted by the borough's police department, police association and parks and recreation committee.
Residents enjoyed street food and various vendor displays and got a close look at the emergency services world.
The Community Night Out was one of the first events to make its way to the borough since the start of the COVID-19 pandemic. Brian Douglas, North Catasauqua Police Department patrolman and community relations officer, organized this community-centered event. He aimed to bridge the growing divide between the police department and civilians.
Along with food, crafts and goodies, the event welcomed numerous emergency services departments to display their equipment and welcome attendees to have an up-close view and personal discussion with first responders, including Pennsylvania State Police, Lehigh County Special Operations, fire rescue and the U.S. Air Force, Army, National Guard and Marines.
Local K-9 units and the state police brought along their pet partners, and the dogs and horses entertained the crowd.
A huge attraction at the event was the K-9 demonstration. Groups gathered around to watch the trained dogs find hidden narcotics and take down the decoy. K-9 Patrol Officer Matthew Carney, of South Whitehall Township, said the officers are often trained to be their own decoys when practicing out in the field.
Community Night Out drew an energetic crowd. Douglas said his No. 1 goal was to form "positive and trusting relationships with community members," and, hopefully, North Catasauqua residents walked away feeling more connected to their local first responders.