At The Movies: Profoundly 'Sound'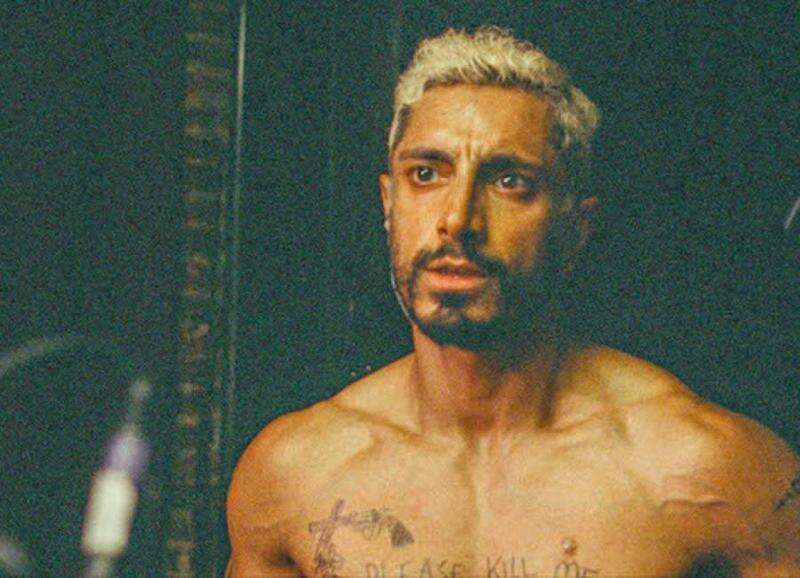 Published May 08. 2021 12:55AM
"Sound of Metal" is a profound film about the profoundly deaf.
The film is much more than that.
"Sound of Metal" takes you into the world of a young man who loses his hearing. You, the movie-goer, go on his journey with him.
You experience his anger. You experience his pain at his profound loss. You experience his resignation, his struggles and his ultimate reconciliation with his fate.
Ruben Stone (Riz Ahmed) is a drummer in a fictional heavy-metal duo, Blackgammon, with his girlfriend Lou (Olivia Cooke) as lead singer-electric guitarist. Make that lead screamer and screecher.
They are touring small venues in the United States in their Airstream recreational vehicle. After one gig, Stone begins to go stone-deaf.
An audiologist recommends that Stone stay at a recovery facility for the deaf. Lou encourages him. Then she departs. One senses that Lou marches to the beat of a different drummer, foreshadowing what is to come. No spoilers here.
At the facility for the deaf, Stone is mentored by Joe (Paul Raci) and learns American Sign Language. He gradually becomes part of the community. Stone is unhappy. He misses hearing the sound of metal, and the sound of everything else.
Riz Ahmed (TV's "OA," 2016-2019; rapper Riz MC) is completely believable as the drummer. The role, for which he has a minimum of dialogue, requires him to be expressive with his eyes, mouth and face, which he does flawlessly. Ahmed has a fierce yet quiet intensity that is riveting. He also nails the skin-bashing of a heavy-metal drummer and the use of ASL. It's a remarkable performance.
Paul Raci, as the leader of the facility for the deaf, provides a steady low-key presence. He's also remarkable in a role that he turns into a non-splashy and unsentimental portrayal.
Noteworthy in supporting roles are Lauren Ridloff as a teacher at the facility for the deaf, and Mathieu Amalric as Lou's father.
Director Darius Marder (narrative fiction theatrical motion picture debut; screenwriter, "Place Beyond The Pines," 2012), co-wrote the screenplay with his brother Abraham Marder and also with Derek Cianfrance, based on a story by Darius Marder and Cianfrance.
Darius Marder creates an interesting environment for the actors, The settings are realistic. The cinematography is casual and up-close. The film has the sense of a documentary. The movie-goer is immersed in a world with which he or she might otherwise be unfamiliar.
As with the movie, "The Father," we experience "Sound of Metal" from the point view of a person with a disability in a detailed and powerful way such as few movies have successfully presented. At times, "Sound of Metal" plays like a silent movie. Its silences are as effective as its sounds.
Not perhaps since Director Francis Ford Coppola's "The Conversation" (1974), which starred Gene Hackman, John Cazale, Cindy Williams, Teri Garr and Harrison Ford (and for which Walter Murch and Art Rochester were nominated for an Oscar for Best Sound) has sound, the distortion of sound and the lack of sound, been used so significantly in a film.
The movie-goer experiences normal-volume sounds, soft-volume sounds, loud-volume sounds and distorted sounds. Subtitles, as in a closed-captioned television show, tell us: "Door creaks" and so forth.
The "Sound of Metal" uses sound and cinematography to give us profound insight into, not only the world of the deaf, but the world of the hearing. The warbling of birds, the trilling of insects, the rush of wind across the leaves of trees are sounds that you may hear anew. Seeing "Sound of Metal" is a sound choice. See, and hear, "Sound of Metal."
"Sound of Metal,"
MPAA rated R (Under 17 requires accompanying parent or adult guardian. Contains some adult material. Parents are urged to learn more about the film before taking their young children with them.) for language throughout and brief nude images; Genre: Drama. Run time: 2 hrs. Distributed by Amazon Studios.
Oscar wrap:
"Sound of Metal" received six Oscar nominations, including Best Picture, Best Original Screenplay, Best Actor (Riz Ahmed), Best Supporting Actor (Paul Raci) and Best Sound (Nicolas Becker, Jaime Baksht, Michelle Couttolenc, Carlos Cortés, Phillip Bladh, Carolina Santana) and Best Film Editing (Mikkel E. G. Nielsen), receiving two Oscars for Best Sound and Best Film Editing at the 93rd Academy Awards ceremony April 25.
Credit Readers Anonymous:
"Sound of Metal" was filmed on location in the Boston, Mass, area and in Antwerp, Belgium.
At The Movies:
"Sound of Metal" was seen at the Frank Banko Cinemas, ArtsQuest Center, SteelStacks, Bethlehem. Socially-distanced seating and face-mask wearing was observed. Pro tip: I bought a small popcorn and a small lemonade and could take off my face mask while I ate and watched the movie.
In his introduction, Anthony DeSanctis, ArtsQuest Cinema-Comedy Specialist, noted that he saw "Sound of Metal" on Amazon Prime without the closed captions, which are included in the theatrical release. The "Sound of Metal" director recommends seeing the film with the closed captions, DeSanctis said.
It's the 10th anniversary of Banko Cinemas. Short films, which include anecdotes about ArtsQuest staff (in this instance, DeSanctis) precede feature films.
Movie Box Office,
April 30-May 2: The top two movies switched places. "Demon Slayer the Movie: Mugen Train" moved up one place to No. 1 with $6.3 million on 1,905 screens; $34.1 million, two weeks. "Mortal Kombat" dropped one place to No. 2 with $6.2 million, on 3,114 screen, screens, $34 million, two weeks.
3. "Godzilla vs. Kong" stayed in place, $2.7 million, on 2,573 screens; $90.3 million, five weeks. 4. "Separation," opening, $1.8 million, on 1,751 screens, one week. 5. "Raya and the Last Dragon" stayed in place, $1.3 million, on 1,810 screens, $41.5 million, nine weeks. 6. "Nobody" dropped two places, $1.2 million, on 2,056 screens, $23.3 million, six weeks. 7. "The Unholy" dropped one place, $1 million, on 1,538 screens, $13.1 million, five weeks. 8. "Scott Pilgrim vs. the World," 10th anniversary re-release, $720,000, 152 screens, one week. 9. "Tom and Jerry" dropped two places, $515,000, on 1,209 screens, $44.2 million, 10 weeks. 10. "Together Together," dropped two places, $313,051, on 659 screens; $1 million, two weeks.
23. "The War with Grandpa," co-starring Allentown's Oakes Fegley, moved up four places, $9,527, on 150 screens, $21.1 million, 30 weeks, the longest-running movie in the Top 25.
Box office figures from Box Office Mojo as of May 2 are subject to change.
Unreel,
May 7:
"Here Today,"
PG-13: Billy Crystal directs Sharon Stone, Tiffany Haddish, Penn Badgley, Laura Benanti, Kevin Kline, Barry Levinson (as himself), Bob Costas (as himself) Anna Deavere Smith and himself in the Comedy. A comedy writer meets a New York City. Hilarity ensues.
"Wrath of Man,"
R: Guy Ritchie directs Jason Statham, Josh Harnett, Jeffrey Donovan, Scott Eastwood, Andy Garcia, Eddie Marsan and Rob Delaney in the Action Thriller. The story is about a money-laundering scheme in Los Angeles.
"The Water Man,"
PG: David Oyelowo directs Maria Bello, Rosario Dawson, Alfred Molina, Amiah Miller and himself in the Family Adventure-Drama. A boy tries to help his ill mother by searching for a mythic figure said to have healing powers.
"Silent Life,"
No MPAA rating: Vladislav Kozlov directs Sherilyn Fenn, Isabella Rossellini, Terry Moore, Paul Rodriguez, Jack Osbourne, Megan Easton and himself in the Drama. A woman claims to be the last love of screen idol Rudolph Valentino.
"Mainstream,"
R: Gia Coppola directs Maya Hawke, Andrew Garfield, Nat Wolff, Colleen Camp, Jason Schwartzman and Johnny Knoxville in the Comedy-Drama. A love triangle rings,
"Benny Loves You,"
No MPAA rating: Karl Holt directs Clair Cartwright, George Collie, James Parsons and himself in the Comedy Drama Horror film. A man's discarded toy bear has other ideas.
Opening dates information is from Internet Movie Database
Four Popcorn Boxes out of Five Popcorn Boxes