Two new murals unveiled at First Friday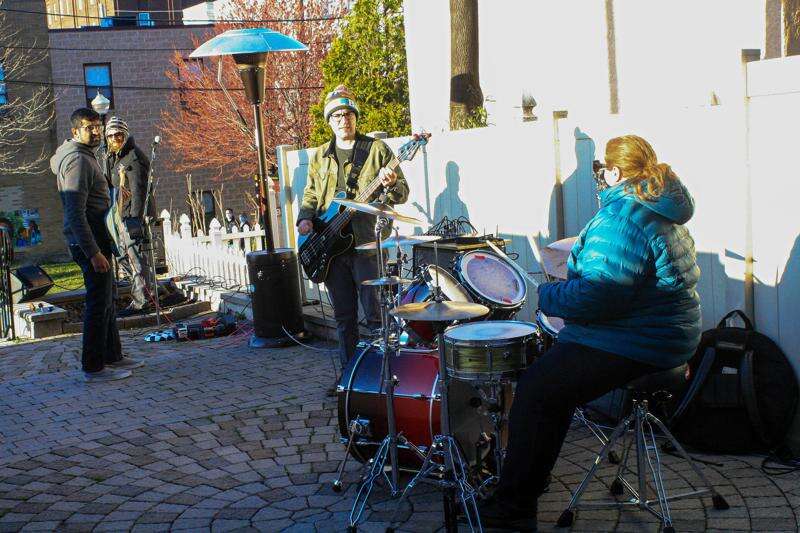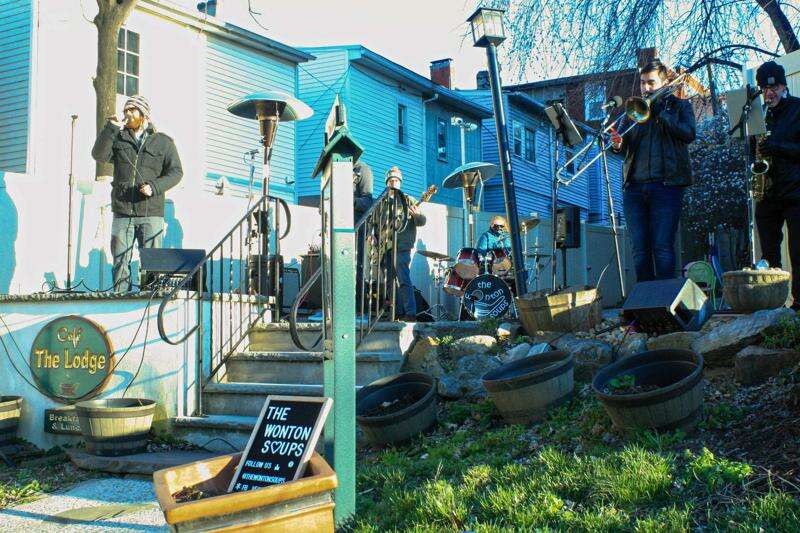 Published April 19. 2021 06:24PM
The First Friday of April of 2021 celebrated the start of spring on a cool, crisp April evening in the courtyard behind Café the Lodge in Southside Bethlehem. Sounds and melodies of the Wonton Soups filled the chill air as a small crowd assembled. After a 30-minute set, a short ceremony was held to reveal two new murals in the Southside Arts District.
Downtown manager of the Southside Arts District, Missy Hartney, got things started by introducing the artists of the murals. The artists included Devyn Briggs, who was not in attendance, and Maltos con Leche, a Latino family of artists. The youngest artist of the family is only 11 years old. The ribbon-cutting was then executed by the members of Maltos con Leche, Hartney, and Bethlehem city Councilman, Michael Colon.
The Southside Arts District has continued to have local artists display their work all over the Southside for the last few years. The Urban Arts trail is a coordinated path that visitors can walk and use their phone to get information on each piece. Just visit https://southsideartsdistrict.com/urban-arts-trail/ .