Baseball has experience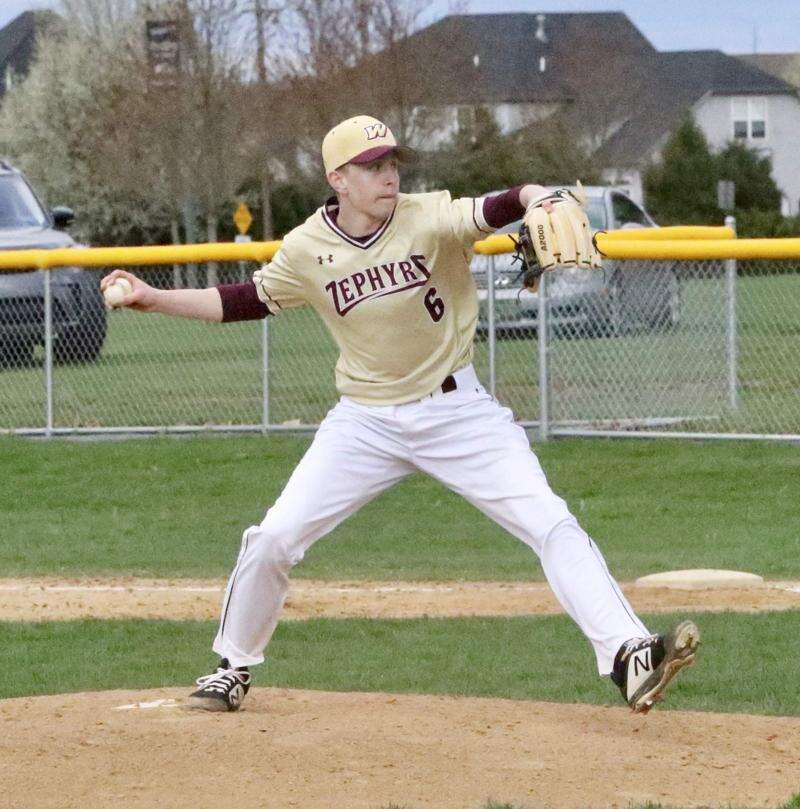 Published April 02. 2021 01:21PM
With the dawning of a new season, the Whitehall baseball team is set to begin play with a roster full of experienced players who will be looking to build on where they left off in 2019.
The Zephyrs made it to the finals of the District XI 5A tournament that season, losing to Blue Mountain in the championship game. Many of those players on this year's current squad played prominent roles that season, including seniors Matthew Snyder, Ayden Dunbar, Owen Fischl, Connor Paashaus, Luke Gilbert, Zack Hartman, Austin Miller, Ryan Hausman, Timothy Ritter, Connor Foster and Sam Castillo.
"It's a good group," said head coach Shaun O'Boyle. "They have a lot of experience. They've been with the program for four years. That's the biggest thing."
Of that group of 11, three were starters. That's boatload of experience that will help form a strong nucleus as they begin action this week, beginning with Allentown Central Catholic on Tuesday.
Fischl, the catcher, was one of those starters. He's been part of the varsity quad since his freshman season, serving as the designated hitter his first year. He's been through the rigors of Eastern Pennsylvania Conference play, as well as postseason competition.
Fischl has been a productive player for the Zephs during that span, and is one of their leading run producers heading into the season. He fill that role once again as he'll be positioned in the middle of the lineup to knock home base runners.
"He's an RBI guy for us," said O'Boyle. "He hits to all fields and hits with power."
O'Boyle also sees junior Gabe Guzy filling that RBI role, along with Ritter and Duld. Setting the table for those big sticks will be junior Bryce Bashore who's penciled in as their leadoff hitter. O'Boyle said that Bashore gives them good speed and base running ability at the top of their lineup.
He also likes the bottom half of their lineup where versatile players Hausman, junior Nicholas Lindenmuth and Gilbert can also do a lot of damage.
Snyder is another player who was instrumental that season as an outfielder and pitcher. This season Snyder will anchor a deep pitching staff that features 11 capable arms. He's another vet who's delivered big hits in the crunch, and is also a smooth fielder who knows the game. O'Boyle sees his senior taking the reins this season on the mound, and setting the tone for the rest of the staff.
Dunbar is another player who was in that lineup two years ago. The senior's back at second, as well as on the mound. He's slated to be at the top of their rotation, and his experience toeing the rubber will give the Zephs a strong presence on the bump.
"He's looked good this spring," said O'Boyle.
Paashaus also fills that role, coming off a strong 2019 where he provided a quality arm in their rotation. O'Boyle said that Paashaus will eat a lot of innings this season, and will also play in the outfield as well. He's another vet who's going to give their rotation a big boost.
O'Boyle also expects Castillo to provide a lot of innings for the Zephyrs this season. He's yet another experienced player who'll add to their enormous pitching depth.
That depth consists of 11 pitchers who will all contribute. O'Boyle said that he expects to use everyone considering their schedule has them playing every other day, and it's likely to get more compressed if they experience rainouts. That roster of arms includes seniors Hartman, Hausman, Foster, along with juniors Lindenmuth, Bashore, and Nicholas Kaintz.
That gives O'Boyle a lot of options. While that is more than the five or six pitchers that have made up previous rotations, O'Boyle said that all those arms are a good problem to have. Moreover, he believes they'll all make a substantial contribution.
"They're all going to play big roles," O'Boyle said.
At first is a competition between Ritter and sophomore Jayce Duld.
Second base will see both Dunbar and Miller vie for time, with a lot of it depending on if one is pitching.
Shortstop has a couple players looking to lock down the spot, including Foster and Kaintz.
Third base features Guzy and freshman Dylan Carfara. Hartman also figures into that mix.
Outfielders who'll be looking to secure some time include Snyder, Hausman, Bashore, Gilbert, Lindenmuth and Carfara. Castillo and Paashaus also figure into that group when not on the mound.
The team will also feature juniors Matthew Bernhard and Alexander Wehbey who will give them much needed bench depth.
O'Boyle likes the composition of his team, a good mix of established vets alongside some talented underclassmen. It's reflected in the number of players who are currently fighting for spots all over the diamond.
"We're pretty deep at each position." he said.
With the season starting this week, O'Boyle said that they're shaping up to be a pretty decent team that will ultimately progress and get better.
He also has the hope that they can play a full season. They're still adhering to social distancing protocols, and he knows they've put in a ton of work to get to this point. He wants them to experience the joy of playing ball again.
"I think they deserve that," said O'Boyle. "These kids need to play."