Ten fire companies respond to Weisenberg Twp. structure fire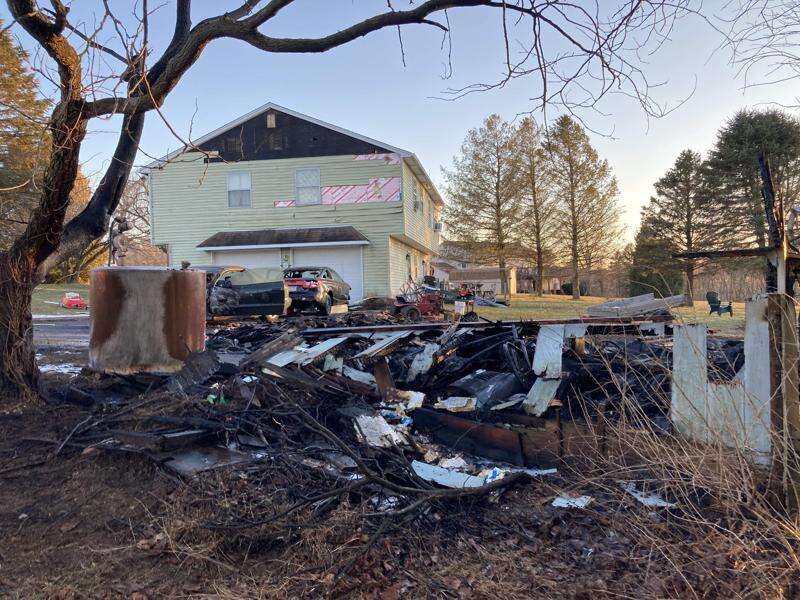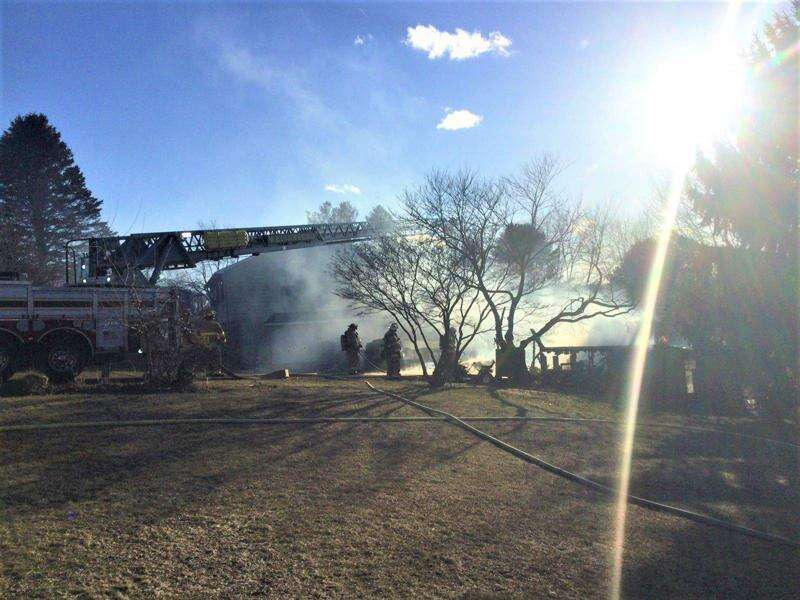 Published March 25. 2021 05:29PM
By Susan Bryant
Weisenberg and New Tripoli volunteer firefighters were dispatched around 5:30 p.m. on March 14 for a structure fire on Fawn Court, Weisenberg Township.
According to Weisenberg Volunteer Fire Department Chief Matt Krapf, there were two outdoor structures fully involved in fire, which then spread to two vehicles parked in the driveway.
"Due to the high winds and the close proximity of the home, a second alarm was called," he said. "Crews did a great job in containing the fire to just the outside structures and two vehicles, with only minor heat damage to the home."
Krapf said a brush fire ignited along a nearby fence line while extinguishing the structure fire.
"It is believed this was caused by an ember carried by the high winds," he said. "Crews quickly contained the brush fire."
Krapf said the structure fire was placed under control at 6:03 p.m. The brush fire was under control by 6:30 p.m.
Germansville, Fogelsville, Topton, Kempton, Lynnport, Schnecksville and Tri-Clover fire departments were dispatched for their tankers to haul water.
Woodlawn provided the Lehigh County cascade truck, he stated.
Cetronia Ambulance and Macungie Rehab Unit provided EMS and rehabilitation services.